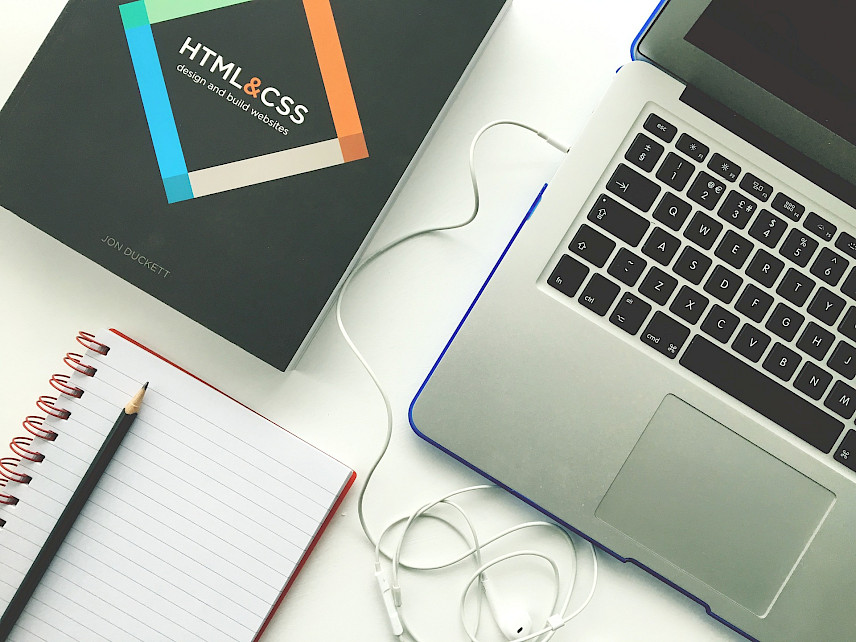 It's hard to believe I've been a professional web developer for more than ten years. It's nearer fifteen actually. In that time, design trends and alternative marketing platforms have come and gone, but the website still represents the cornerstone of most company marketing strategies. There are many reasons for this, including control of branding, easy expansion with new content and predictability.
After developing and maintaining many websites over the years, and working with some amazing clients, I've found a few simple strategies have remained constantly powerful. They all deliver success solidly in the long term, even if they take a little time to implement.
So, after much reflection, here are my top five website strategies for lasting success.
You Win When Your Visitors Win
Most inaugural project meetings start with a client statement something along the lines of "we don't like our current website and we'd like something more like X". This immediately suggests the client perceives a problem, but that the problem isn't clearly defined. Moreover, the client probably doesn't have much in the way of evidence to back up their perception. What's needed here is a shift of focus.
When a website is truly successful it's normally because it helps its users (or visitors) accomplish their task quickly and efficiently. Help the potential customer and they will stay with you.
Let's say a visitor wants to find the opening hours of a retail store. If they can't find that information quickly and clearly from the store's website, then they may well move on to another store. For online commerce, then the ability to find a particular product, or filter all products to find a shortlist, is super important too. The main lesson here is that it's the users' needs that are most important, not the website owner's needs. Approaching a website-build with the users' needs first always brings the best results in the long term although it can seem like an odd strategy at first.
Website Graphic Design Isn't as Important as You Might Think
Are you a design studio? Do you create print, digital, or other media for clients and need to show off your skills? No? Then a super-glossy, world-class graphical design is not the most important feature of your website. Don't get me wrong, we should still aim to look as good as possible, (and certainly 'on brand'), it's just that the actual look of your website is not the no.1 priority you think it is.
Let's think about three of the busiest and most successful websites out there: Amazon, Facebook and Wikipedia. None of them would win awards for beautiful design, far from it, however, all of them are massively successful. The success is due, in part at least, to their designer's understanding that function trumps form when it comes to engaging visitors. It's also due to the endless research and testing those companies have undertaken and shows what's really important in web design.
Good design is highly desirable, but only when it supports clear useful content, superb usability, and built-proof functionality.
Websites Are for Converting People
When it comes to platforms on which you can market to potential customers, the Internet is awash with alternatives. Email, social media and many other tools can all be deployed, and all have their uses. So where does a website fit in?
Where social media is great for non-confrontational communications (and more whimsical marketing), it falls down pretty quickly when asked to deliver detailed information such as longer articles and product data. It's also poor when it comes to serious messaging and encouraging specific actions.
Also, we should remember that social media users tend to be browsing in down-time and are often not 'ready' for serious sales messages. In contrast, people running web searches are more focussed and ready for detailed information and action. This is where your website comes in.
If we plan our marketing communications properly, we will develop funnels where casual browsers on social media are turned into interested researchers on our website – a website that delivers them detailed information and encourages them to complete a defined 'call to action' such as submitting a contact form.
Websites Need Feeding (and Cleaning)
I have a analogy for this point which goes something like this… A new website is like a newborn baby. There are a few months of gestation before it arrives, but, when it does, it will need constant feeding and cleaning.
There are two key reasons we can't (and shouldn't) leave a website to become stale. The first is to make sure there is something new and interesting for returning visitors. If your website stays the same for weeks or months on end, then your visitors will stop checking in. The second reason is good old SEO. Google (other search engines do exist and agree here…) likes to see an 'active' website. This means a website that gets new content regularly and older, date-specific content is removed when it is past its sell-by date. So, don't just allocate time and money to building a website, you'll also need to 'feed' it. That's not as difficult as it might seem if you put a little time aside, as subjects like events, product launches and company news are all great excuses for a new article or blog post.
Admin, Admin, Admin
Finally, never underestimate the need for a strong, fast, and easy to use way to administer your website. We call this a 'CMS' or 'Content Management System'. In truth, a focused CMS that you are comfortable using is far more important than the way your website looks. It's easy to tweak the look of a website, but far harder to move it to a new CMS if you find your current one hard to use. For this reason, we custom-build the Processwire based CMS for each client, making sure it's focused on their needs and super easy to use. This has proven to be far more for our clients in the long run than just grabbing a copy of WordPress and installing a bunch of messy modules.
In addition, this point is closely related to the need to feed your website. If you are not confident using your website's CMS, then you are less likely to update it regularly. A poor or difficult to use CMS really can be the death knell of an otherwise good website.
Helpful? We hope so! The tips above have all been garnered from many years of trial, error and education and we do hope they help you make strategy decisions about your own website. And don't forget, we're here to help build a website that's perfect for you and your future.
Like this article? Share it here...